People might just lose their mind during this pandemic. Why? Because some people live socializing with those people known as Extroverts. If you are an extrovert just like myself then this article is just for you.
Feature image: https://www.flaticon.com/free-icon/coronavirus_2913465?term=covid&page=1&position=20&page=1&position=20&related_id=2913465&origin=search
1. Be consistent with your learning
If you are a student there would be plenty of workload on the line for you. Because believe me I experience it myself. But you can't just let go and don't do anything in short don't let yourself go. In times like this we need to be stronger to stay on the committee and be consistent with anything.
In times like this we need to educate ourselves and start self improvement. Did you know that the more we learn the more we don't know. They always said that books are the treasure to everything positive. Do yourself a favor and start reading everyday and you will see yourself grow, your mindset will shift to the right direction.
2. Be more active in your zone
This pandemic has left a majority of people with more weight including myself. I have gained weight a lot this past few months. And I thought to myself that I can't let go of myself like this. So let's challenge yourself with me to keep on improving your physical self and mind. Go to the backyard and do whatever activities that increase a little bit of your heart rate. For example like skipping it can slim doing your waist trust me this is one of the exercise that I like so much, HIIT training this is short for "High Intensity Interval Training" if you are looking to build a very aesthetic physique I suggest you go to YouTube and hit "HIIT workout" and good luck with that, If you are not an exercise-dude maybe play a game of football with your children, sibling, parent, etc… Enjoying and slimming down is the best way to go if exercising is boring for you.
3. Maybe a homemade mini garden in your backyard is nice.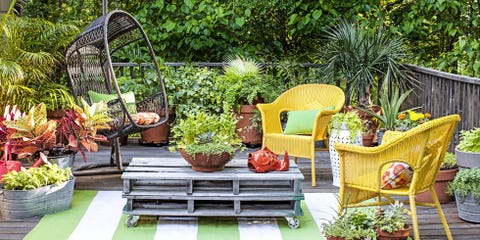 If you are looking for productivity or interesting views, build a garden or a small one. Maybe at a small pond. You can just go to a shopping site and order some seed online and maybe quality dirt if you don't have one at your home. Plant vegetables so that you don't have to spend extra bucks on it if you need to consume some nutrition. The process of doing the garden work and seeing them grow, just the process of seeing them everyday is breathtaking enough. If you are not a garden guy I suggest you start doing it because also I am not a garden guy but after making a small garden with a small pond and got fish inside it already feels more lively.
4. Start cooking folks
Mess around with cooking. It is quite fun and money-saving too. Surf yourself around the internet for ingredients, look up on YouTube on specific attracting dishes and build your skill. I don't know about you guys but to me I think cooking brings joy when you make something for yourself without depending on other people. This feeling is great. Stuck at home and miss the chance to eat your favorite dish is so sad, but start cooking and make a few mistake you will eventually get there. Have faith in your dishes,