Coffee has become familiar more and more, and people are enjoying it by dripping at home.
However, there are many beans such as Blue Mountain, Colombia, and Kilimanjaro and it's difficult to identify.
This article will be a reference when you choose coffee beans.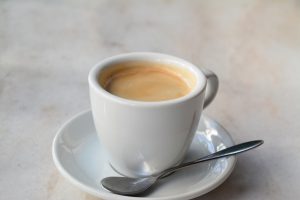 No.1 Blue Mountain
Blue Mountains are cultivated only in a limited area of Jamaica's Blue Mountains, 800 to 1200 meters above sea level.
Features
It is an expensive coffee bean with a small yield because it is cultivated only in a limited area, and it is characterized by a very high aroma and delicate taste.When blending, it is often combined with weak beans that do not interfere with the aroma of Blue Mountain.
So, those cultivated at an altitude of 800 m or less cannot be named "Blue Mountain" even if they are made in the same Blue Mountains.
No.2 Kilimanjaro
Kilimanjaro is cultivated at an altitude of 1500m to 2500m near Arusha and Moshi, which are the towns at the foot of the Kilimanjaro Mountains.
Features
Arabian beans with a strong acidity but have sweet aroma. The processed and produced raw beans are green-gray.
It is often nicknamed "Kiriman" among coffee lovers. When you want to drink rich coffee, it is recommended to use this Kilimanjaro to make coffee.
No.3 Mocha
Mocha is a coffee bean named after it was shipped from Mocha, the outer port of Sana'a, the capital of Yemen, and comes from Yemen and Ethiopia.
Features
It has a strong acidity and is characterized by a refreshing aroma. It features a fruity scent. Mocha is often drunk straight, but Ethiopian beans are blended with beans that have a strong bitter taste.
If you want to try a variety of coffee beans, why don't you come to SakuraFe? We have many drinks to enjoy.
If you visit our website, you can try a sample. Please click!